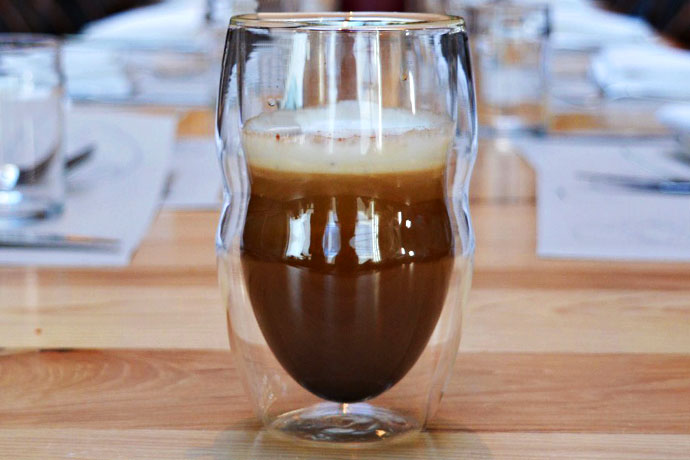 Butter and booze.

You wouldn't expect a place named Love & Salt to shy away from the better things in life.

And the Manhattan Beach restaurant noticeably isn't shy with its Butter Me Up cocktail, a hot mix of dark rum, grappa, butter and black breakfast tea from drinks expert Vincenzo Marianella.

Right, tea. Generally a safe and sane choice in life.

But here, you'll negate such sanity with a hefty portion of butter.

Have at it.

Butter Me Up

1 1/2 oz dark rum
1/2 oz grappa
2 tbsp butter
4 oz hot black tea

Combine rum, grappa and butter in a glass. Add the hot tea, stir and serve.