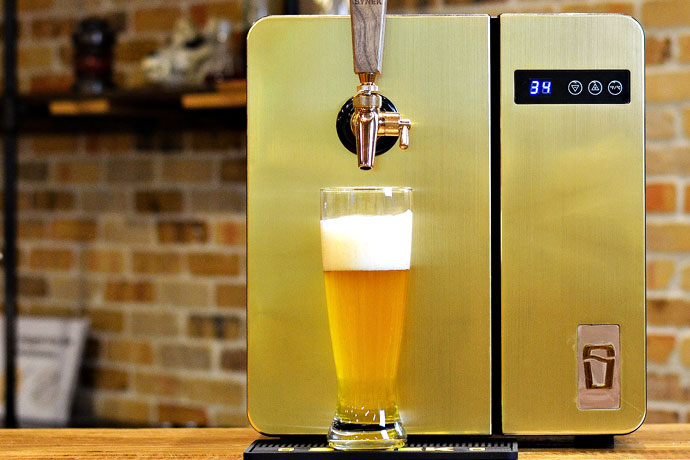 Since the advent of kegs, man has dreamed of harnessing the power of draft beer for personal gain.

Today, we are one step closer to achieving that goal.

It's because of Synek, a toaster-size at-home draft system that'll result in you tapping more beers than usual. After a successful Kickstarter, it's available online now.

The contraption itself comes with a CO2 canister and five cartridges, which is their word for the vacuum-sealed bags you'll be filling with beer. They hold a gallon's worth of liquid and can be filled at many bars, breweries and other places that accommodate growlers. There's a map on the site, and they're adding more partners every day. It also works for homebrews, in the event that you homebrew.

After everything arrives, it will go down a little something like this.

1. Fill up one of those cartridges with beer.

2. Insert said cartridge into the machine. It will keep things cold, and you can switch out bags whenever you're ready for something else.

3. Pour yourself a beer. Drink that beer. Repeat as necessary.

And that's that, as far as execution tactics go. The bags will keep your beer fresh for about 30 days, which is nice and all.

But 29 days more than you'll require.