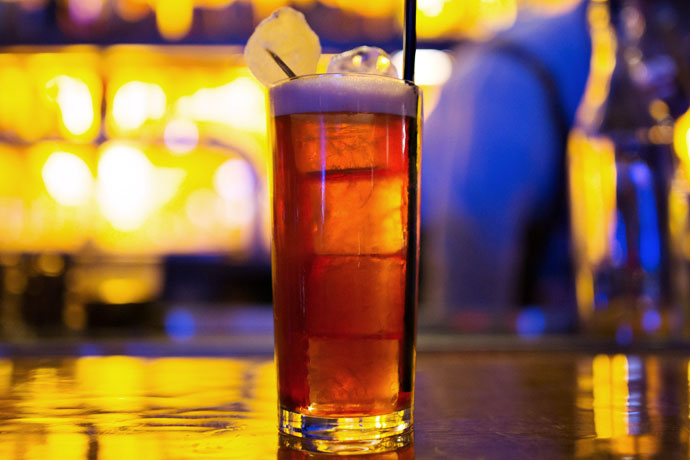 There's some debate about whether the "oldest profession" is actually the oldest profession.

But here's what we do know:

This Oldest Profession is a cognac-spiked drink, and it comes from Paramour, a new rooftop bar in San Antonio. There you've got 8,000 square feet to stretch out and drink cocktails while overlooking the River Walk. It's an enjoyable and perfectly legal way to pass the time.

Oldest Profession

2 oz cognac
1/2 oz port
3/4 oz pear-ginger shrub*
1/4 oz cinnamon syrup
2 oz soda

Add first four ingredients to a highball glass. Add ice and top with soda.

*Pear/Ginger Shrub

2 cups deseeded pears
1 cup peeled ginger
2 cups vinegar
1 1/2 cups sugar

Place the pears and ginger in an eight-quart pot, add the vinegar and heat to just shy of boiling (190 to 200 degrees F) for 10 minutes. Let stand for three to four weeks in a tightly sealed jar, then strain through a coffee filter. Add mixture to pan, add sugar, bring to a boil to dissolve, remove from heat and let cool. Will keep for upwards of six to nine months.