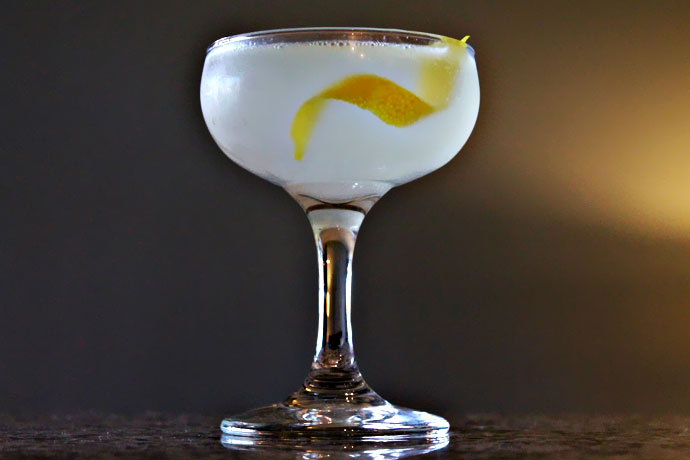 Some things are just meant to go together.

Gin and lemon: yes.

Gin and aromatic wine: you know it.

All that stuff and chocolate...

[Record skip.]

But, somehow, it works, as evidenced by the Twentieth Century, an unlikely marriage of the above that results in a rich and composed cocktail.

This drink first appeared in 1937 in the Café Royal Cocktail Book, and the above rendition comes from Paul Clarke's book, The Cocktail Chronicles. The name itself refers to the 20th-century train that carried passengers between New York and Chicago. It was luxurious, this drink is luxurious, and that's why it all makes sense.

Twentieth Century

1 1/2 oz gin
3/4 oz lemon juice
3/4 oz Lillet Blanc
3/4 oz white crème de cacao

Combine ingredients in a cocktail shaker with ice. Shake until very cold, then strain into a chilled cocktail glass. Garnish with a lemon twist.