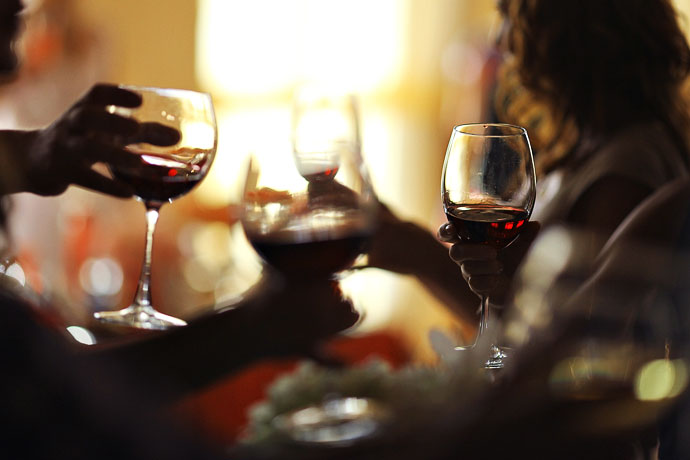 In this corner: Banquet, a new wine app.

In that corner: Vinous, another new wine app.

Below: a head-to-head matchup wherein we pit them against one another in a no-holds-barred fight to the death.

Okay, we just kind of compare them.

The Basics
Banquet: Here's something new from the makers of Delectable, another wine app. It's intuitive and easy on the eyes. Browse ratings from wine directors, sommeliers and other pros, and buy what you like.
Vinous: This one comes from wine critic Antonio Galloni, and it's flush with articles, vintage charts and reviews of more than 200,000 wines. Click around, read and create ambitious wish lists.
Edge: Vinous.

The Buying Power
Banquet: Shop more than 10,000 wines right through the app and have those wines delivered to your door. Wine mail is better than regular mail.
Vinous: Find retailers that deliver to your area (the options can be limited), browse their selections and become the proud recipient of new wines.
Edge: Banquet.

The Extras
Banquet: If you live near a featured store, you can purchase wine in advance and pick it up on-site. Options are good.
Vinous: When you're at the store, employ your phone's camera to scan wine labels, which pulls up scores, reviews and tasting notes from top critics. Helpful stuff, that.
Edge: Vinous.

The Conclusion
We hate to be so uncompromising, but the results are evident. These are two fine apps.