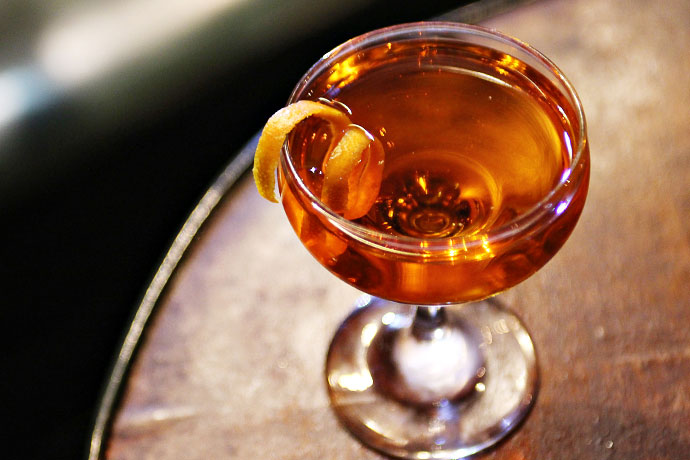 We knew where to find El Chapo all along.

In LA's Koreatown.

Behind a hidden door, in a low-key speakeasy known as Lock & Key.

El Chapo, the drink, that is.

The one that blends smoky, floral mezcal with orange-shaded Italian amaro and bitters.

We'd better call Rolling Stone.

El Chapo

1 oz Mezcal Unión
1 oz Aperol
1 oz Cocchi Americano
2 dashes orange bitters

Build cocktail in a mixing glass and stir with ice for 45 seconds. Strain into a coupette glass. Garnish with a flamed orange peel.