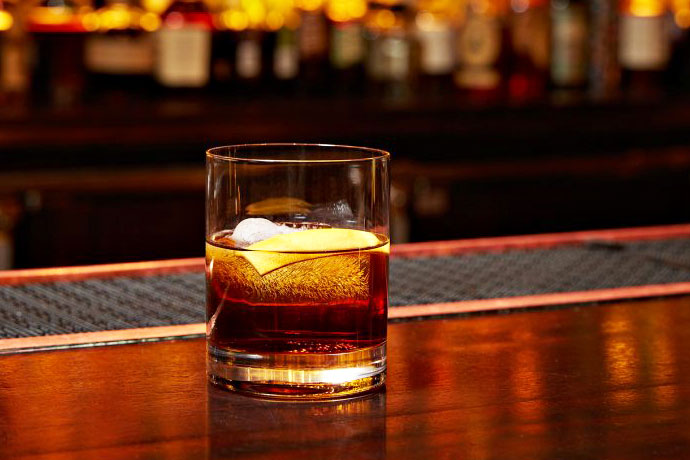 All in the Family.

That's a 1970s sitcom featuring Archie Bunker.

It'd be weird if we talked about that today.

But All in the Family is also a rye cocktail that's accented with bittersweet Averna, rich vermouth and Frangelico hazelnut liqueur. Yeah, that makes more sense.

And Shaun Dunn of the NoMad in New York was kind enough to mix all of those things together in such exacting proportions that one could recreate it if so inclined.

Get inclined below.

All in the Family

1 1/2 oz Wild Turkey Rye
3/4 oz Cinzano 1757
1/2 oz Frangelico
1/2 oz Averna
4 dashes absinthe

Combine all ingredients in a mixing glass and stir for 20 seconds. Pour into a rocks glass over ice and garnish with an expressed grapefruit twist.