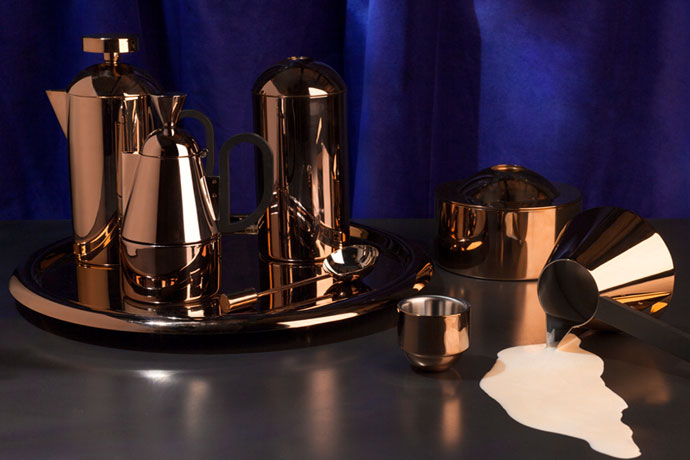 See that? That's Brew by Tom Dixon, a line of unnecessarily handsome coffee gear from the British designer. It's now available online for your acquisition and subsequent enjoyment.

The set itself is stainless steel with a high-gloss copper finish, so it looks good. But it's also functional, with eight pieces covering every stage of the coffee ritual. You've got your stovetop pot, your espresso cups and a serving tray. And there's even a biscuit tin, thereby satisfying the all-important snack element.

Your morning routine is about to get a lot more British.

Well, that's assuming you acquire this thing.

And that you're not already caffeinating yourself with a London-designed copper coffee set.

And that you're not, like, John Cleese.