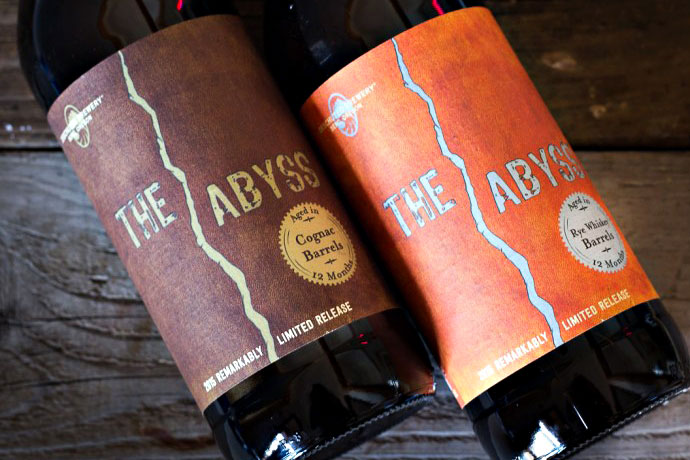 The Abyss, a seasonal imperial stout from Oregon's Deschutes Brewery, is something we look forward to each winter. Right up there with the actual holidays. And this year was no different. Except that it totally was.

Because while the Abyss was released in December as expected, with it came the anticipation of two new versions hitting shelves on January 15—one aged in rye whiskey barrels for a year and one aged in cognac barrels for a year. These are they:

The Abyss Rye
The barrels come mostly from the Willett Distillery in Bardstown, KY, and they do whiskey things to the beer, like impart it with notes of vanilla and caramel. And it's a heady 13% ABV, which seems like something you should know going in.

The Abyss Cognac
Here you've got a beer aged in very old, very French cognac barrels that give off lots of dried fruit notes and a sour-like characteristic. It clocks in at 12% ABV.

Each bottle is of the 22-ounce variety, and you may notice that the label says "Best After 12/1/17," so feel free to cellar it.

Though no one will fault you for drinking it.