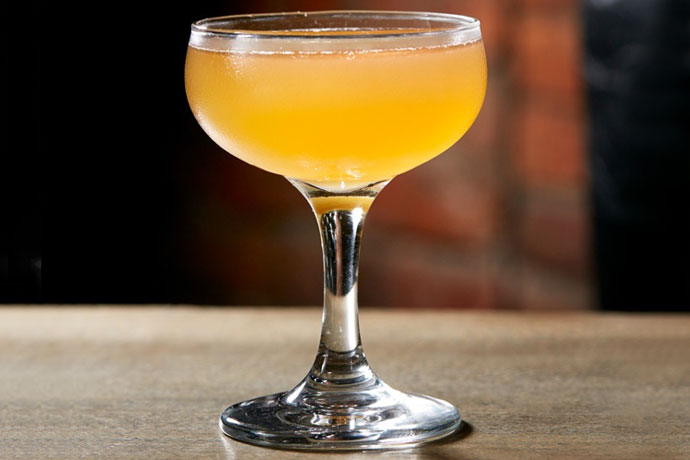 Manzana Confitada.

It means "candied apple" in Spanish.

But don't worry. There are no sugary, candy-coated, teeth-destroying apples here.

Only tequila.

Well, tequila and apple cider, plus sherry and the Czech herbal liqueur that is Becherovka. They've generously conspired to ply you with a good cocktail.

This is that.

Manzana Confitada

1 1/2 oz Tequila Casa Dragones Blanco
1 oz cloudy apple cider
1/4 oz Pedro Ximénez sherry
1/4 oz Becherovka

Shake with ice and fine strain into a chilled coupe. Garnish with grated nutmeg.