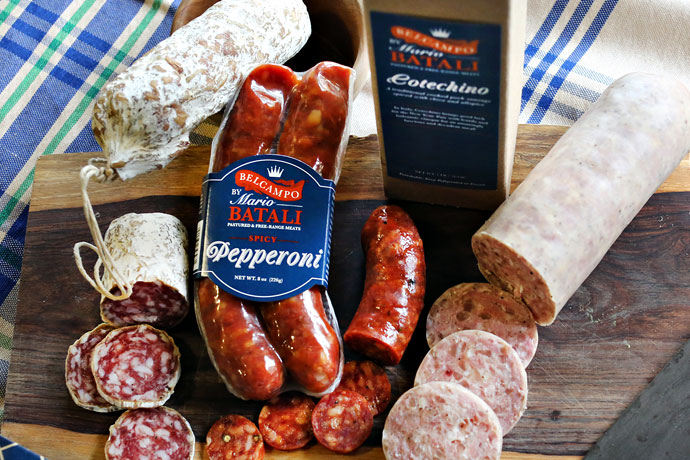 Dearest friend,

Apologies for the belated holiday gift. I was busy running my restaurant empire, and then I lost one of my orange Crocs... it was a whole thing. Anyway, please accept this offering of cured pork.

All my best,
Mario Batali

Compulsively check your front porch for Belcampo by Mario Batali. It's a new partnership between the Northern California–based meat company and the Italian chef that results in cured meats being delivered to your door with (but probably without) the above note—depends on your relationship. It's online now and ripe for the pillaging.

To start, they're offering three different meats. The spicy pepperoni is lightly smoked and accented with flavors of fennel, paprika and cayenne. The traditional salami is made from heritage pork and includes red wine, black pepper and garlic. And the cotechino is an Italian sausage that's spiced with cloves and nutmeg.

But if you can't make a decision—or if your decision is "I'll take one of everything, please"—you can order the salumi gift box, which is packed with one pound of each of the above. It's a great way to stock your larder for winter.

People still have larders, right?