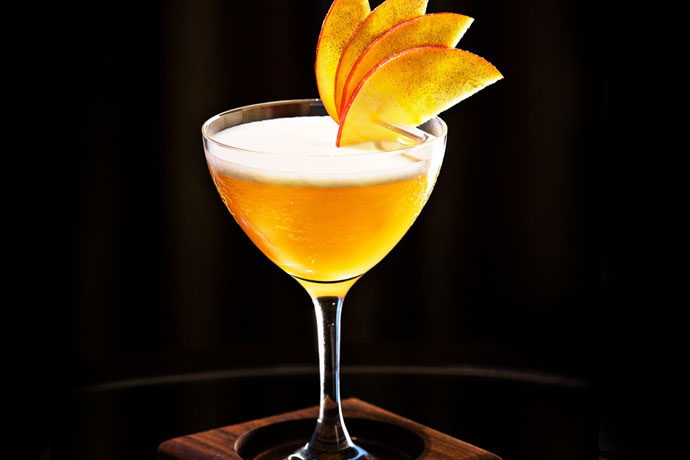 Of all the uses for apples—eating them, bribing teachers—distilling them into the French brandy known as calvados is right there at the top.
The stiff, apple-laced liquor makes a fine nightcap on its own. But it also makes a fine cocktail, as evidenced by this attractive and very drinkable drink at Clique, that
just-opened bar
inside the Cosmopolitan.
So if you're in Vegas, great. But even if you're not, also great. Because we pilfered (asked nicely for) the recipe.
Apple of My Eye
1 1/2 oz Daron Fine Calvados
1/2 oz St. George Spiced Pear Liqueur
1 oz unfiltered apple juice
1/2 oz fresh lemon juice
1/2 oz spiced honey syrup
Shake all ingredients vigorously with ice. Then double strain with a tea strainer into a coupe and garnish with skewered apple slices.