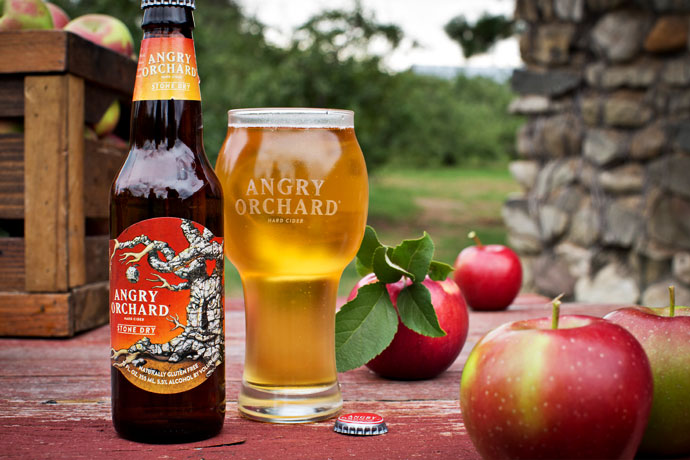 The following statement may bewilder you, but I have to live an honest life.

I don't like beer.

Which, besides leaving me less than excited at the prospect of happy hour, also brands me as a pariah.

But cider... oh, I'll write lengthy odes for cider.

Which is why I damn near skipped wide-eyed into the tour at Angry Orchard's new R&D orchard and brewery in the Hudson Valley.

The orchard itself: a mere 60 acres. But it's been a dedicated apple orchard since the '50s. So, a fitting place for the number one hard cider maker in America to set up shop.

There I met one Ryan Burk, the bearded, flannel-clad brains spearheading the new digs. Ryan's important there because while he has to officially test and perfect the brand's national ciders, he also gets to... do whatever the hell he wants. His words.

And for a man who's been hanging around orchards since he was six, doing whatever the hell you want pays off. First, because Angry Orchard's newest cider, Stone Dry, is largely his doing. (If you've never tried a cider, it's a good start.) It's not overly sweet, and it doesn't leave you with that tannin feel like a lot of dry ciders. This is what I crack open after a day's work.

And second, because what he wants is to create one-off, small-batch ciders you can't find anywhere else. Brews that won't be placed in mass markets, or ever made again.

One fruit of his labor: the Bourbon Barrel Aged Cider, which, much like it sounds, is the melding of two of my favorite things—bourbon and cider.

The joy is that it jumped to first place on my best-ciders-I've-ever-tasted list.

The misery is that it will never exist again.

The moral is that you'd better make your way to Walden, New York, if you want to experience such ephemeral ciders for yourself.