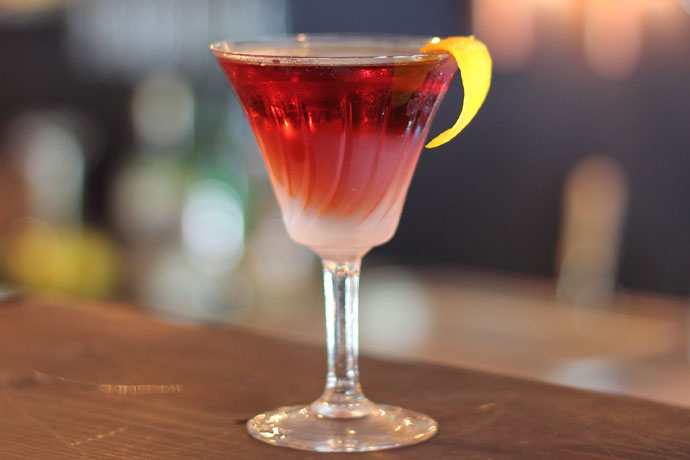 Perhaps the best thing about eating (besides the actual consumption part) is it allows for that appetite-inducing, predinner cocktail known as the aperitif.

Of course, you can have an aperitif whenever the mood strikes, but then it's just a cocktail.

So consider the Adonis, a late-1800s classic sporting equal measures of dry sherry and sweet vermouth. It's light, it's stimulating, and it's exactly the kind of thing you want before a big meal.

And given the low alcohol nature of the Adonis, you can have a few without fear of missing dinner.

The Adonis

1 1/2 oz dry sherry
1 1/2 oz sweet vermouth
2 dashes orange bitters

Stir ingredients with ice, then strain into a coupe. Garnish with a lemon peel.