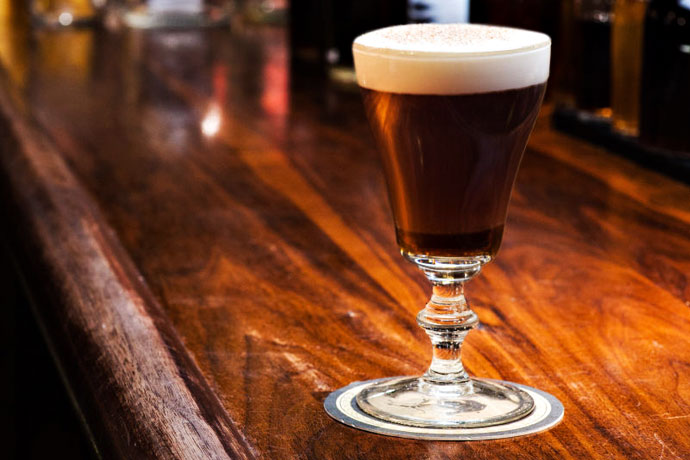 Sure is cold out there.

To stay warm, you could:

Huddle around a trash can fire (nope).

Wear a heavy jacket (getting closer).

Add some whiskey to your coffee (there we go).

For that, look to the Dead Rabbit, that Lower Manhattan bar that's the foremost authority on such things. Their Irish coffee recipe takes a simple drink and turns it into a particularly delicious weapon in the fight against winter.

If you get a chance to drink one at the source, by all means, do so. Otherwise, you can make it at home whenever the mood strikes.

And it usually strikes each morning now through April.

Irish Coffee

1 1/2 oz Irish whiskey
3/4 oz demerara syrup
4 oz fresh brewed coffee

Add ingredients to a warmed Irish coffee glass and stir to combine. Top with a layer of heavy cream and garnish with freshly grated nutmeg.