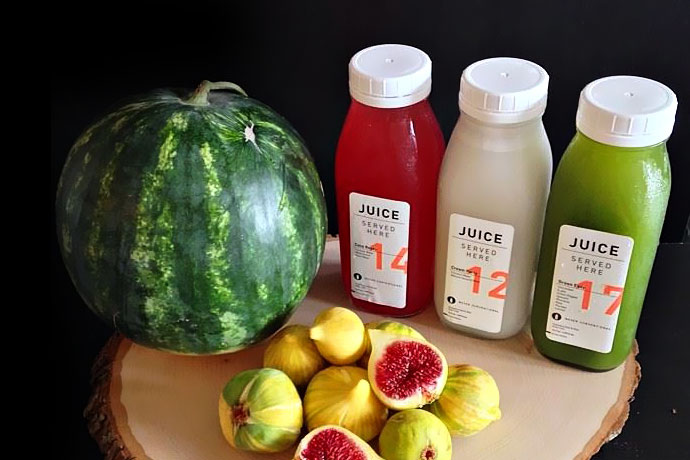 At the start of any year, people throw around terms like "detox" and "juice cleanse."

It's inevitable.

And it usually lasts about a week.

But if you could get the occasional cold-pressed juice delivered to your door by those LA-based juice mongers at Juice Served Here (and you can now), that doesn't sound so bad.

After a month of eating large birds and drinking things whose primary ingredients include eggs and rum, it sounds pretty good, actually.

You can order one-, three- or five-day cleanses, if that's something you're into. Or choose one of their subscription services, where each week you'll receive eight juices with names like Field of Greens, Hot Lei and Pipe Cleaner. They'll go to work sorting out whatever trouble you got yourself into in 2015.

And if you accidentally spill a little vodka into your green juice, well, hey, that's what the juice is for.