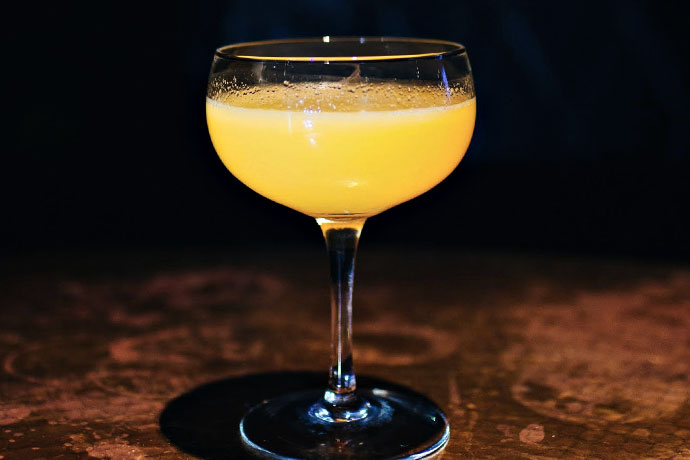 It's good to have
New Year's resolutions
.
For example: "Exercise more."
Or "Eat better."
Or "Throw a little fruit in my scotch."
So here's a scotch-and-cantaloupe cocktail created by New York bartender Tyson Buhler. It combines smoky Laphroaig with that funny orangish fruit, plus lemon juice and ginger syrup.
Always start with something attainable.
Gingerbread Man
1 1/2 oz Laphroaig 10 Year Old
3/4 oz cantaloupe juice
3/4 oz lemon juice
1/2 oz ginger syrup
Combine ingredients in a cocktail shaker with ice. Shake and strain into coupe glass.