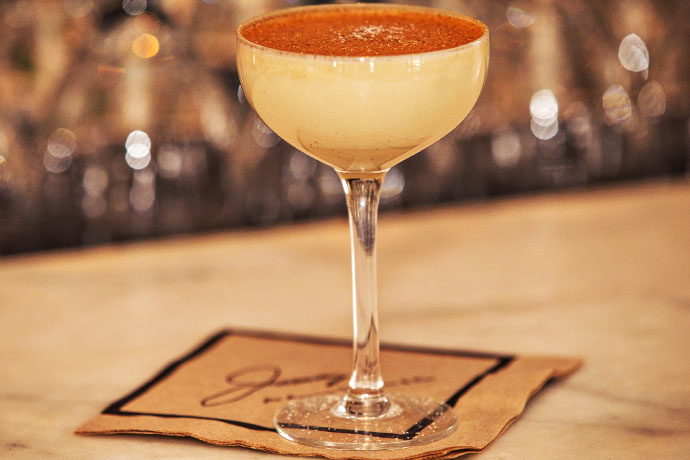 You can't properly holiday without some eggnog.

That's where this large vat of eggnog comes in.

It hails from Jimmy's Bodega in Aspen, where they know a thing or two about utilizing rum to stay warm. Feel free to take their lead and make a batch at home, should you happen to find some kind of helpful cheat sheet for doing so.

Oh, hey.

Bodega Nog

40 oz 2% milk
4 eggs
16 oz The Real McCoy 5-Year Rum
8 oz Ancho Reyes chili liqueur
4 oz Amaretto di Saronno
2 whole vanilla beans (or 2 tsp vanilla extract)

Warm milk in a saucepan and set aside. Whisk eggs together and add warmed milk to the eggs. Add vanilla beans, set over medium heat and stir occasionally for 15 to 20 minutes (don't let boil). Remove from heat and mix in rum, Ancho Reyes and amaretto. Chill in refrigerator for at least three hours. Remove and strain through a fine sieve. Pour into a glass and sprinkle a mixture of nutmeg, cinnamon and sugar on top. Serves 16.