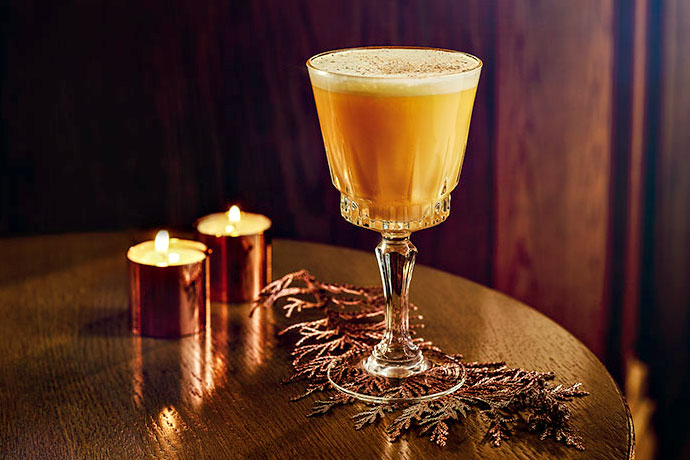 You, with the candy canes.

Hands up.

Those have no place in your holiday cocktails.

Now, scotch... scotch will do.

So here's a hearty scotch drink that employs sherry and a whole egg. The former adds notes of raisins, molasses and spice, while the latter provides a rich and silky texture.

And about six grams of protein.

Festive Flip

1 1/2 oz Haig Club
1/2 oz simple syrup
1 splash Pedro Ximénez sherry
1 whole egg

Add all ingredients to a shaker and shake without ice to emulsify egg, then shake again with ice. Strain into a cocktail glass and garnish with fresh grated nutmeg on top.