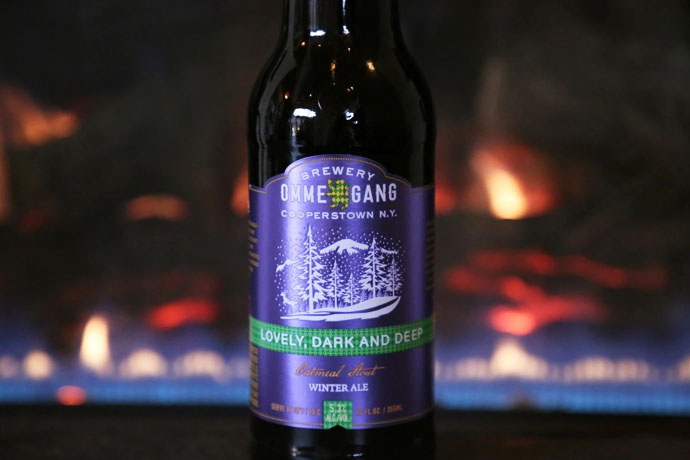 "Lovely, Dark and Deep."

That's how Robert Frost described some woods in a poem once.

It's also a new seasonal oatmeal stout from Brewery Ommegang that's available now for occasions of fireside drinking, holiday toasting and other wintry pastimes.

You can probably guess which one we're gonna talk about.

And you probably know Ommegang. They hail from Cooperstown, NY, where they busy themselves making good beer. This is one of those good beers.

It pours deep black and looks foreboding in the glass. But that gives way to roasted malt, chocolate, dark fruit and coffee notes with just the right amount of sweetness. So it's very friendly, in its own way.

Find it on tap or in four-packs before it's gone. And feel free to stock up so you've got an ample supply should winter run long, thereby forcing you to mete out rations through May.

Boy, would that be awful.