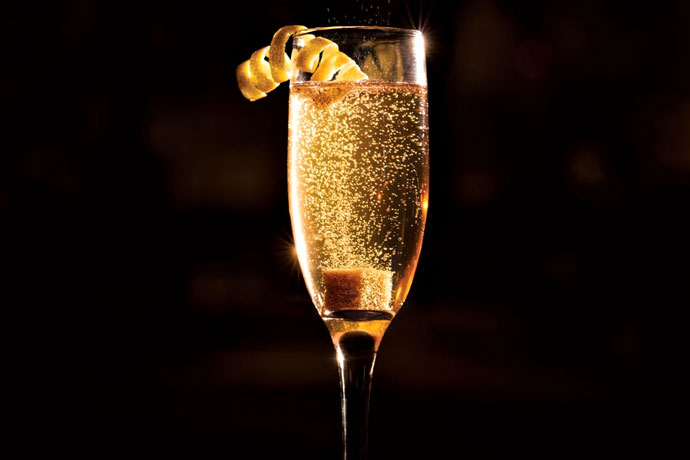 There are a lot of champagne cocktails.

But also, there's only one.

That doesn't make a ton of sense until you meet the classic champagne cocktail, so named because it's... right, you get it.

This attractive crowd-pleaser of a drink combines the most holy of trinities—bubbly, sugar and bitters—and is exceedingly easy to make. Which is good news considering that particularly festive, champagne-for-everyone holiday on the horizon.

You know the one.

Champagne Cocktail

5 oz dry champagne
3 dashes aromatic bitters
1 sugar cube

Drop sugar cube into champagne flute. Soak with bitters, then top with champagne. Garnish with a lemon peel.