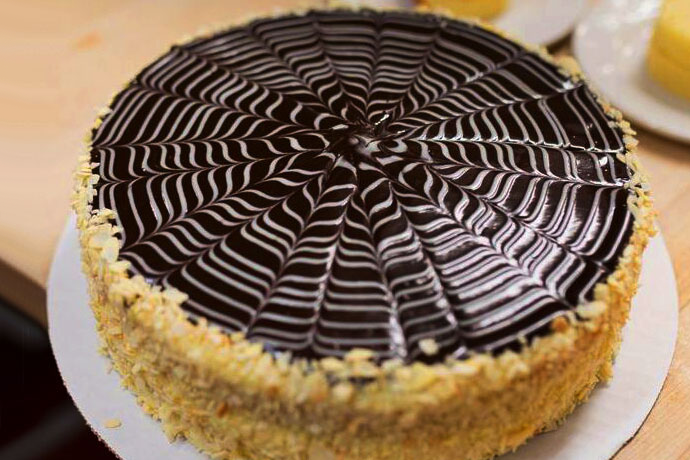 Boston. 1856.

Horses ruled the streets, the Red Sox didn't exist, and electricity was not really a thing yet.

Oh, but the pies... the pies were magnificent.

So all in all, pretty nice place to live.

And now, the Original Boston Cream Pie—a real American hero of a dessert (one that, technically, is a cake) first served at the Omni Parker House Hotel in 1856 and still on the menu today—is available for nationwide shipping via Goldbely.

It's the kind of thing that might come in handy should you be hosting an elaborate dinner or attending a holiday gathering of hungry people. Because two layers of golden cake are sandwiched around a thick pastry cream filling, the sides are covered in toasted almonds, and the whole thing's topped with chocolate for good measure.

They say the 44-ouncer serves 10 to 12 people, but think hard before making any rash one-should-be-plenty decisions.

Pie regrets are the worst regrets.