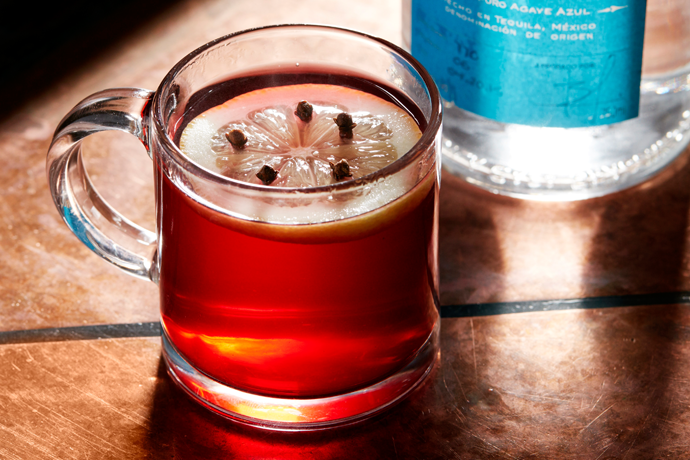 There's more than one way to toddy.
Words to live by.
Well, words to consider, at least.
And it got us considering this tequila-spiked take on the
hot toddy
that employs hibiscus tea, rich grenadine and the herbal sweetness of Bénédictine. It's got everything you want—liquor, flavor, warmth—and you can easily multiply the recipe to batch things up if you're having a party.
Or if you're just a thirsty, forward-thinking individual.
Winter Flower
1 1/2 oz Tequila Casa Dragones Blanco
1/4 oz Bénédictine
1/4 oz Jack Rudy Cocktail Co. Small Batch Grenadine
4 1/2 oz hot hibiscus tea
Add all ingredients to a preheated glass and stir. Garnish with a clove-studded lemon.