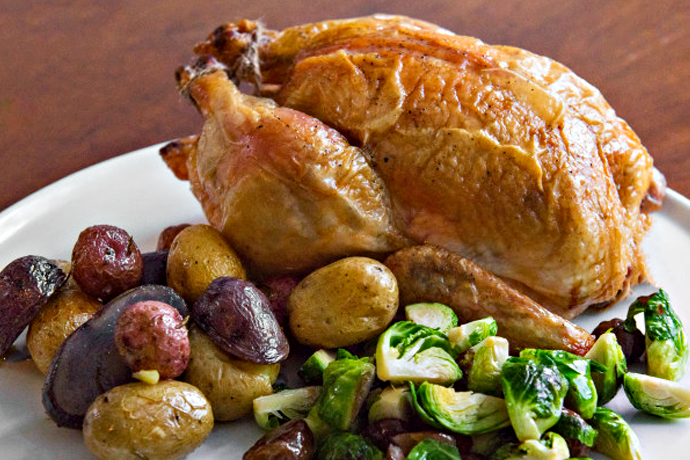 Let's review your ski trip packing list.
Boots: check.
Gloves: affirmative.
Roasted chicken with truffled potatoes: uh-oh.
Looks like someone forgot to pack dinner.
So you'd better enlist Ski Provisions, a new service that's shipping winter-ready snacks and meals straight to your mountainside accommodations.
This comes to you from the people behind camping-focused
Fireside Provisions
. They're quite dedicated to keeping you well-fed while you're engaged in outdoor activities. So your first step is to plan a ski trip or to just hole up in a cozy lodge with someone who's good company on a bearskin rug and who requires sustenance to live.
You can choose from a variety of breakfasts, lunches and dinners that you'll prepare yourself with the included recipe and ingredients—think biscuits and gravy or pappardelle with wild mushroom ragout. But they've also got handheld snacks for eating on the lift, like shredded-chicken empanadas. And then there are the après-ski necessities, like cocktail mixers, a salumi platter and even a fondue kit.
In case you're skiing in the '70s.