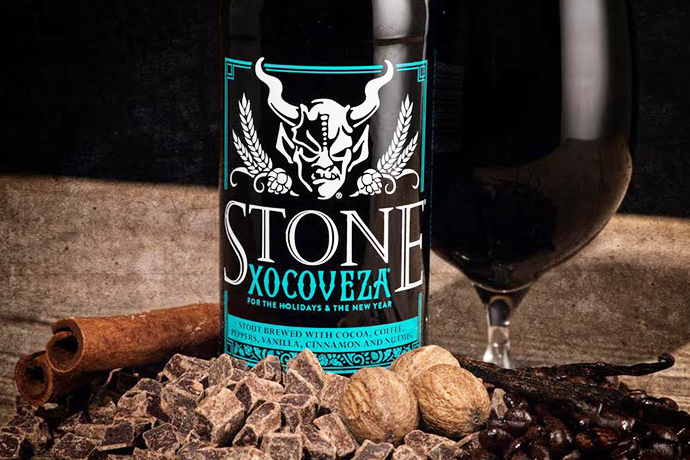 This time of year, you may be tempted to eschew beer in favor of something rich and warming like hot chocolate.

Nonsense.

Just drink a hot-chocolate-inspired beer.

Do the opposite of compromising with Stone Xocoveza, a chocolaty, winter-spiced milk stout that invokes Mexican hot chocolate and is made with cocoa, coffee, pasilla peppers, vanilla, cinnamon and nutmeg. It's available now through the holidays, so that's your cue to drink it now through the holidays.

The black, full-bodied beer starts with chocolate sweetness, baking spices and coffee notes up front, before some mild, peppery heat comes through toward the end. It's like a meal in a glass. But it also goes well with rich meats, cheeses and desserts, so let's not skip meals.

And it clocks in at a not-insignificant 8.1% ABV, which should prove helpful in braving malls, hosting relatives and feigning your fondness for any ugly red sweaters with embroidered pinecones bestowed upon you this year.