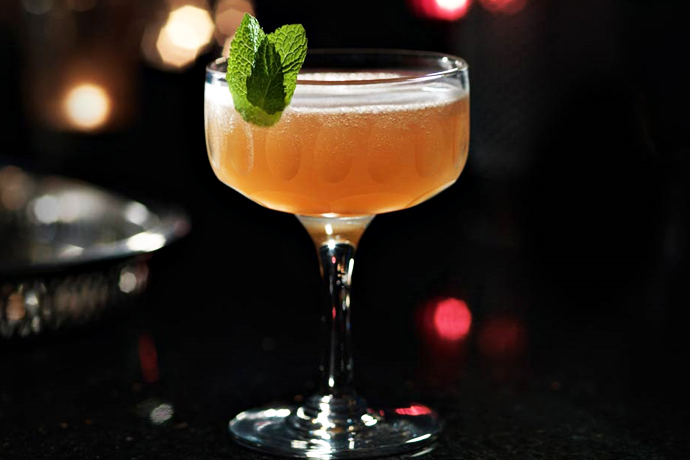 Rum is a versatile beverage. You can utilize it for any number of tropical umbrella drinks, mix it into a dark, rich nightcap or just drink it straight from the bottle. Should you be so inclined.
But today we're combining it with champagne because that's a festive, Friday-like thing to do. And for that, we're pulling out the Old Cuban, a contemporary classic created by Audrey Saunders, she of New York's Pegu Club bar. Once you've shaken and strained your way to a finished drink, it's like a mojito, but better. A daiquiri, but different. A
Queen's Park Swizzle
, but bubblier. A... okay, we'll stop there.
Old Cuban
1 1/2 oz aged rum
1 oz simple syrup
3/4 oz fresh lime juice
2 dashes Angostura bitters
2-3 oz champagne
6 mint leaves
Lightly muddle mint leaves with simple syrup and lime. Add rum and bitters and shake with ice. Strain into a chilled coupe, top with champagne and garnish with a mint leaf.