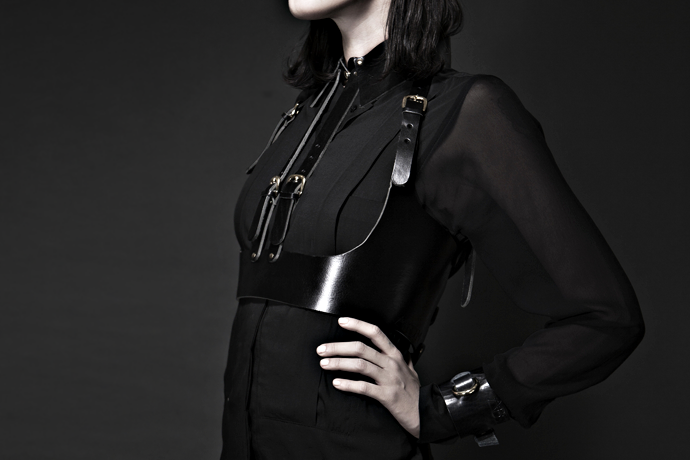 You know, you're right.

It would be sort of weird if an art-student-turned-dominatrix didn't do this...

But... yeah. She did. She most certainly did.

It being Absidem, a collection of sexy leather items designed and handmade in Italy for people to procure and have their sexy way with, online now.

You have questions, sure. We'll make some up on your behalf right now.

So... the pedigree is strong.
UD: Very. It's all made by this Italian dominatrix and her DJ friend in Milan—both intent on taking the sensuality of sex accessories to everyday life.

Whatever that means.
UD: Well, we're just saying—one could wear this stuff in the bedroom. Or one could wear this stuff in the not-bedroom.

Got it. What kind of stuff are we talking about here?
UD: Oh, you know. Some sleek, beautifully made harnesses, cat-eye blindfolds, bracelets, anklets... That sort of thing.

Anything else?
UD: Well, yeah. Spanking devices, hog ties, hook-adorned chokers and their accompanying leads.

Right. So some of it's to keep in the bedroom.
UD: You'll use your judgment.