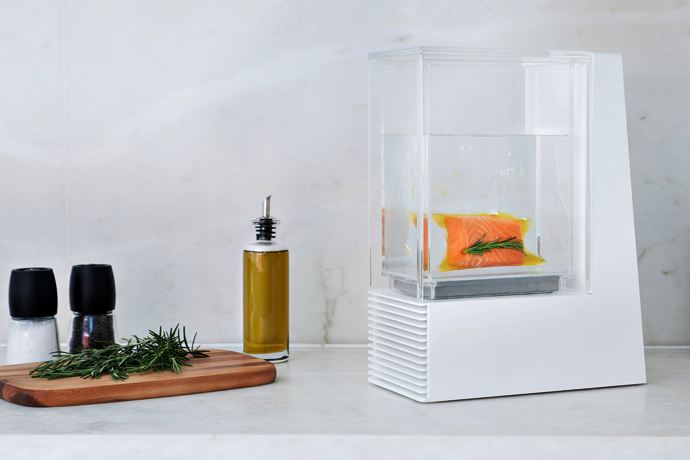 The differences between you and a Michelin-starred chef are... not insignificant.

But the gap is narrowing.

And, like most things these days, it's all because of your ability to operate a phone.

Impress the hell out of some dinner guests with Mellow, a wi-fi-enabled sous-vide machine you'll use for cooking everything to the perfect temperature. You can preorder one now for early 2016 shipping.

If this thing sounds familiar, it's probably because it was announced over a year ago. Which, not coincidentally, is when your recurring dream of nightly sous-vide pork chops first started. But soon, you can realize that dream.

And when you do, drop in a sealed bag of whatever you want to eat and go about your day, because that water bath also acts as a refrigerator. Then, when you're ready to begin cooking, just pull out your phone.

The corresponding app is where you'll input all the necessary details—what time you want to eat, what you're making and how you'd like it made—and the machine will get to work. Then all you need to do is sit down and enjoy a perfectly cooked meal that you played very little part in.

It's amazing how rewarding that feels.