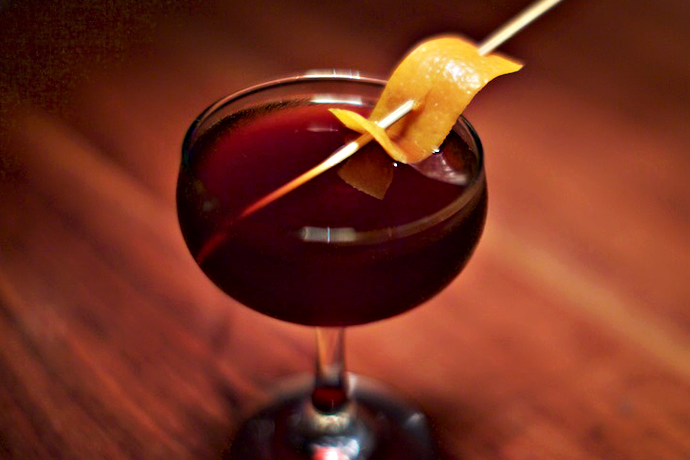 A good cup of tea is nourishing. Restorative. Soothing.

So just imagine the effects when you throw in some bourbon and Italian liqueur.

You can do that at Dallas-based Victor Tangos, where they've concocted a drink called the Dapper Dan. It's a riff on the Black Manhattan—a combination of bourbon and Averna that simply infuses the latter with two types of tea for a rich and potent after-dinner drink.

And if you want to try making one at home, well, it's not hard. See:

Dapper Dan

2 oz Treaty Oak Red Handed Bourbon
1 oz tea-infused Averna

Add four bags of golden chai tea and two bags of coconut-vanilla white tea to one bottle of Averna. Let steep for 45 to 60 minutes, then remove. Stir bourbon and infused Averna with ice in a mixing glass, then strain into a coupe. Garnish with an orange peel.