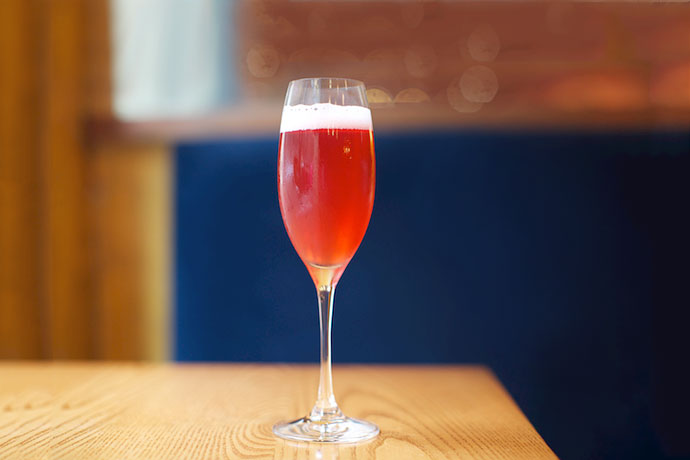 The year: 1917.

The place: Louisville, KY.

The more specific place: the Seelbach Hotel.

The thing that ties it all together so this begins to make sense: the Seelbach cocktail.

Said cocktail was conceived when an enterprising bartender took Kentucky's native spirit, bourbon, and classed it up a notch for visiting celebrities and dignitaries. He obviously didn't try too hard on naming it, but that's okay, because the drink itself holds up.

The bourbon provides a fine base, while the Cointreau lends some sweetness. Then you've got the effervescence of champagne and what seems like an excessive, carpal-tunnel-inducing sum of bitters but is actually just the right amount. Probably.

We bet no one notices if you stop at 13.

The Seelbach

1 oz bourbon
1/2 oz Cointreau
7 dashes Angostura bitters
7 dashes Peychaud's bitters
3-4 oz champagne

Stir first four ingredients with ice, then strain into a flute. Top with champagne and garnish with a lemon peel.