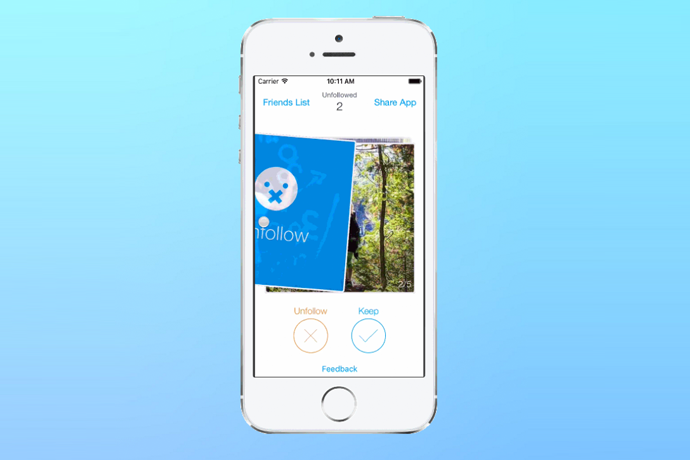 Christmas-sweater-clad dogs.

Lengthy essays detailing unfortunate airport experiences.

Eighteen photos of your cousin's baby Todd eating a pea.

All Facebook updates you'll never see again.

Thanks to Hushfeed, a new app that lets you swipe through your Facebook friends, Tinder-style, and choose who you no longer wish to indulge, now available for iPhone and iPad.

It goes like this: launch the app and log in. Your friends will be uploaded. Swipe right to keep receiving their posts on your feed, or swipe left to banish them from the kingdom forever.

That's pretty much it. Oh, and don't worry about them getting any notifications or somehow knowing that you've unfollowed them, because, well, that doesn't happen at all.

The election just became so much more tolerable.