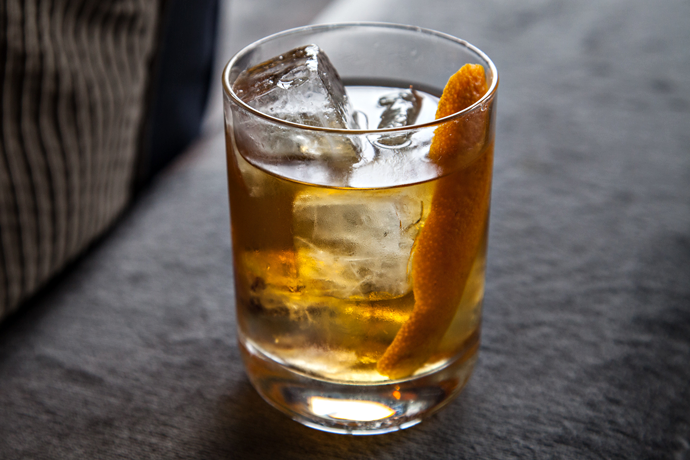 Never change, Old Fashioned. You're perfect as you are.

Then again, maybe you'd be even more perfect with a dose of walnut liqueur. That seems festive.

Find out at the Skylark, that three-level New York bar where rooftop drinking is a favorite pastime. They're serving a good one that's sweetened with walnut liqueur instead of sugar and fortified with bourbon instead of not bourbon. But with a recipe this simple, you could also try making one at home. Or more than one, if you've got company. Don't want to be impolite.

Black Walnut Old Fashioned

2 oz Buffalo Trace bourbon
3/4 oz walnut liqueur
4 dashes orange bitters

Stir in a mixing glass with ice, then strain into an Old Fashioned glass over fresh ice. Garnish with an orange twist and brandied cherries.