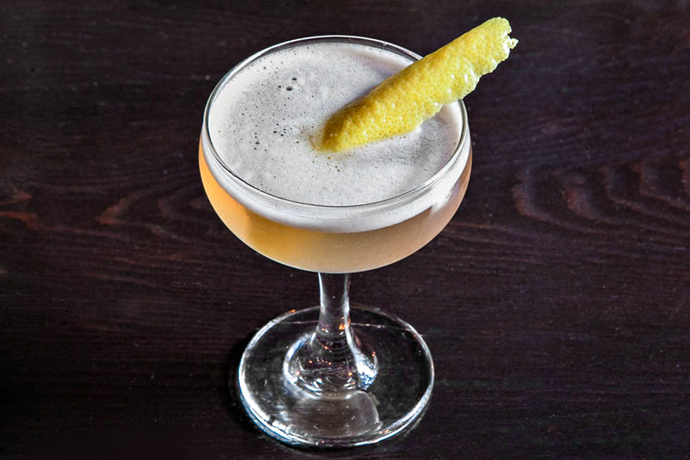 When you're making drinks for all those family members who inhabit your house each Thanksgiving in a seeming attempt to deplete every last drop of liquor you've got, the trick is to spend less time making said drinks and more time consuming them. Because a thirsty host is not a happy host.

So below, a simple four-part cocktail from New York bar Middle Branch, which you can quickly shake up for yourself and your guests. And because its components are low in alcohol, Uncle Dale should remain mostly in check.

(But consider making yours a double.)

Fool for Love

1 oz Domaine de Canton ginger liqueur
1/4 oz Pama pomegranate liqueur
1/2 oz fresh lemon juice
2-3 oz prosecco

Shake first three ingredients with ice, then strain into a coupe. Top with prosecco and garnish with a lemon peel.