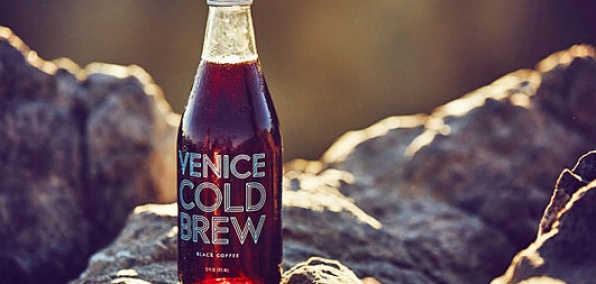 There are lots of ways to acquire coffee.

Request one at your local shop. Push a button and wait 10 seconds. Look inside your mailbox...

That last one works especially well if you ordered some Venice Cold Brew, a new California-based operation that's making two varieties of cold-press bottled coffee. You can find them at a handful of LA-area stores, but they're also shipping bottles straight to you, which is even more helpful.

You've got your Black Coffee. That one starts with beans steeped in spring water for 12 hours and ends with you drinking it. Then you've got your Coffee + Almondmilk, which starts the same way but includes local almond milk and pure cane sugar. So no matter how you take your coffee, they've got you covered.

Provided you take it one of those two ways.