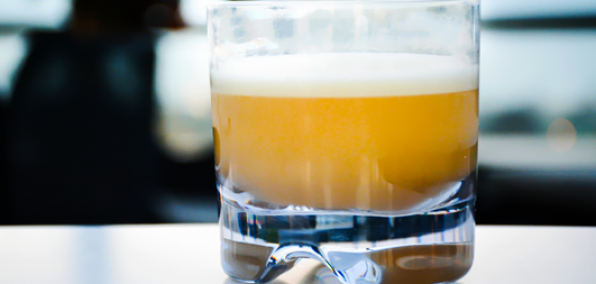 Franklin Delano Roosevelt.

The man could talk, as evidenced by his "fireside chats," that series of radio addresses given during the Great Depression.

This Fireside Chat is different, though. Because rather than a radio broadcast, it's actually a cocktail (so, an upgrade) from the J. Parker, that Chicago restaurant where rooftop excellence abounds. It's a study in the synergy between rum, coffee and whole eggs, so to participate, drink one on-site or make it at home.

And while this drink won't discuss New Deal initiatives, it's a great listener.

Tastes pretty good, too.

Fireside Chat

1 1/2 oz Brugal Añejo rum
1/2 oz Fernet-Branca
1/2 oz St. George NOLA coffee liqueur
1/2 oz demerara syrup
2 dashes mole bitters
1 whole egg

Shake all ingredients without ice. Then shake again with ice until cold, and strain into a glass. Garnish with grated nutmeg.