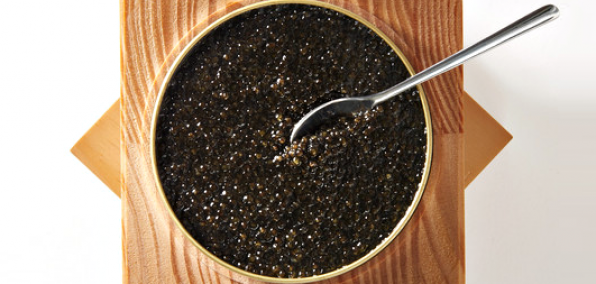 One day soon, you may find yourself hosting some kind of holiday dinner party.

Or requiring an unnecessarily impressive stocking stuffer.

Or wanting to snack upon some delightful little fish eggs.

Roe helps with all three. It's a new California-based caviar company that's packing up tins of white sturgeon caviar and shipping it overnight to your doorstep. Because caviar cravings cannot wait... more than one day.

This stuff's only available now through December, so that's the window in which you'll want to order some. You can choose from 125- or 250-gram tins, each stuffed with roe from a single sturgeon. It's like the single malt scotch of caviars, in case that semi-connected reference proves useful.

Either way, you can hop on the website, order a tin or three, and go about your business waiting by the door until it arrives. Then all you need is a little spoon, some blini and maybe someone to share it with.

But definitely the spoon.