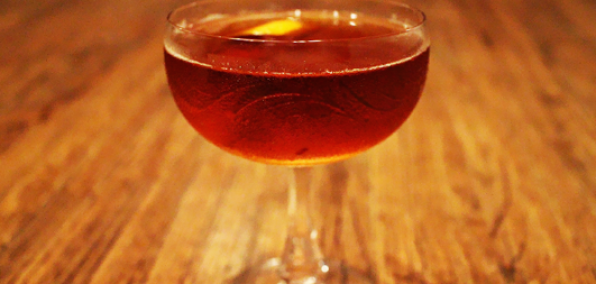 Rye whiskey.

Now there's an ingredient we can really get behind, especially as temperatures drop, nights get longer and each passing hour without rye whiskey is a lost opportunity to be drinking rye whiskey.

So here's a cocktail that uses the stuff. It's rich, it's luxurious, and with just a scant quarter ounce of fernet, that bitter Italian liqueur, it's ideal for the amaro curious who don't want to swim in the deep end.

Toronto Cocktail

2 oz rye whiskey
1/4 oz Fernet-Branca
1/4 oz simple syrup
2 dashes Angostura bitters

Stir all ingredients in a mixing glass with ice. Strain into a chilled cocktail glass and garnish with an orange peel.