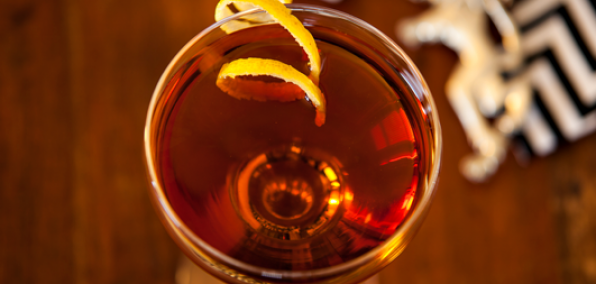 There's no wrong way to drink scotch. For example: pouring it into a glass and then into your person is a fine way to go about it. But for something that's still potent, warming and delicious, but a bit more cocktail-y, there's the Bobby Burns.

This easy-to-make classic starts with the familiar whiskey-and-sweet-vermouth base you'll see in the Manhattan. Except here we've got scotch as that whiskey. And instead of bitters, it calls for the addition of Bénédictine, a French liqueur that brings some herbal sweetness to the cocktail.

Drink it by a fire while reciting some poetry (it's named for famed Scottish poet Robert Burns), if you want the full effect. But not doing that is also fine. Probably even preferred.

Bobby Burns

2 oz blended scotch
1 oz sweet vermouth
2 dashes Bénédictine

Stir all ingredients in a mixing glass with ice, then strain into a cocktail glass.