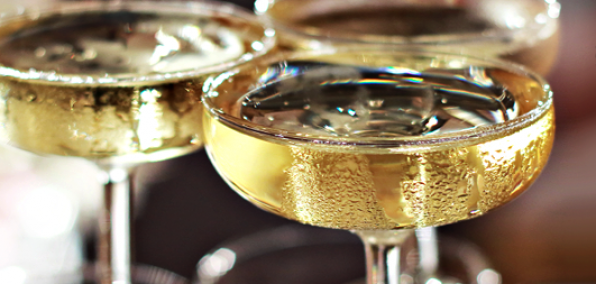 Well, it's kind of new. New to us, anyway, as Champagne Palmer has actually been around since 1947. But it just now hit the American market, which we appreciate.

And not just because today is National Champagne Day (right, like you ever need an excuse to drink the stuff), and not just because more champagne is always good news (which it is), but because this gift from France contains a quartet of cuvées to be sipped, swirled, guzzled... however you prefer to increase your personal percentage of champagne contents.

These are those four:

Brut Réserve: A blend of chardonnay, pinot noir and pinot meunier with notes of fruit, hazelnuts and fresh-baked pastries.

Rosé  Réserve: This one starts out similar to the Brut Réserve, but adds some red wine that's been aged in small oak barrels. Expect red fruits and gentle spice.

Blanc de Blancs: They say this 100% chardonnay contains notes of honeysuckle, citrus, almonds and toast. Everyone likes toast.

Amazone de Palmer: This here's a blend of reserve chardonnay and pinot that's been cellar-aged for more than a decade. They suggest drinking it with caviar, lobster and truffles. No arguments here.

Now then, your homework for the weekend is to seek out one of the above. Drink it, enjoy it, feel those bubbles do that thing bubbles do. And then maybe drink a little more.

Sorry to be so strict.