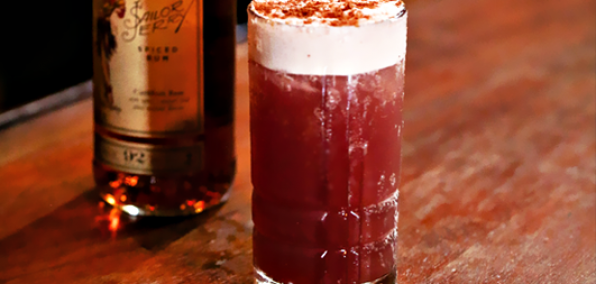 Rum.

Just saying it makes your day more festive.

Actually drinking it... well, that's even better.

So here's a fine new way to do it. One that involves a merger between spiced rum, port and pineapple for a rich and warming mix that brings some tropical sensibility to your fireside nightcaps. You can make it thusly:

Heavy Rum Punch

1 1/2 oz spiced rum (in this case, Sailor Jerry)
1 oz fresh pineapple juice
1/2 oz port
1/2 oz fresh lime juice
1/2 oz simple syrup
4 dashes Angostura bitters

Shake all ingredients, then strain into a collins glass over crushed ice. Grate some fresh nutmeg on top.