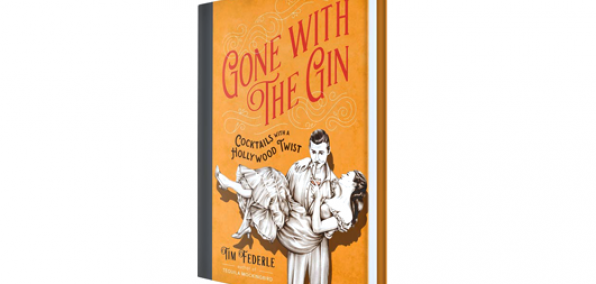 There's something about watching a good movie that just calls for a drink.

Maybe it's all the on-screen drinking. Or maybe it's just the sitting still for two hours.

Either way, movies and drinks... good combo. And here's a book that knows it.

Gone with the Gin: Cocktails with a Hollywood Twist is a new one from author Tim Federle, he of Tequila Mockingbird acclaim. It's available to order now, so go ahead and pick one up for yourself. Or a film-loving friend. Or anyone who appreciates a good drink pun.

Inside you'll find 50 cocktails (plus some fine sketch work) across five categories like comedies, dramas and thrillers. And each is tied to a Hollywood classic, with commentary on both the drink and the movie. So you've got recipes named things like A Sidecar Named Desire, Whiskey Business and No Country for Old Fashioneds. That last one involves mezcal, chocolate mole bitters and unshakeable images of Javier Bardem's haircut.

And really, isn't that what you look for in a movie-inspired cocktail book?

Oh. Well, now you can.