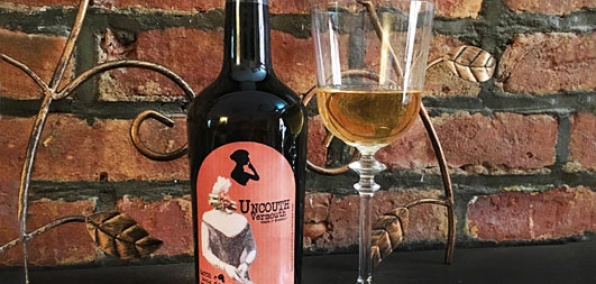 One cannot live on
pumpkin spice whiskey
alone.
Although, we'd never begrudge someone for trying...
But there's more than one way to drink your gourds.
See: Uncouth Vermouth Butternut Squash. It comes from the Brooklyn-based makers of other fine aperitifs like Apple Mint and Beet Eucalyptus. And it's the vermouth equivalent of donning a light jacket, picking some apples and jumping into a big pile of leaves.
To make the stuff, they use raw squash alongside a handful of edible plants. All that goes into local wine that's fortified with grape brandy. The result is an earthy, autumnal beverage that's full of fresh squash and seasonal aromatics. And because there are no sweeteners in there, it still drinks like vermouth rather than liquid pie. Which is good. Because pie is for eating.
So while it's not meant for your martini, it'll spruce up your glass with a pop of fall. Just keep it chilled and drink it straight or over ice. And because it's imbued with butternut squash, it technically counts as a side dish. So, take note for any holiday gatherings on your agenda.
But... maybe bring some pie just in case.