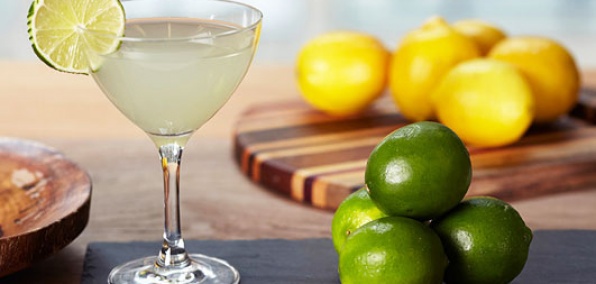 The daiquiri often gets a bad rap. That's because a few decades ago, blender-crazed bartenders turned this three-part Cuban classic into a frozen, strawberry-laced tragedy that barely resembled the original. Those were dark days.

But these days, unless your daiquiri's courtesy of some all-inclusive resort, you've got a good shot at finding the cocktail as it's meant to be found. Which is a refreshing combo of just rum, lime and sugar.

Because sometimes simple is best. And frequently rum is best.

The Daiquiri

2 oz white rum
1 oz lime juice
3/4 oz simple syrup

Shake all ingredients with ice and strain into a coupe. Garnish with a lime wheel.