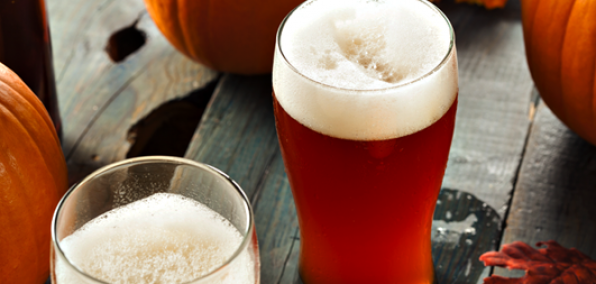 Friday afternoons call for beer.

We don't make the rules, we just abide by them.

And this being October, something pumpkin is usually the right idea. So here we've got Roadsmary's Baby, a fall seasonal from Connecticut's Two Roads Brewing Company. It's a pumpkin ale, which, okay, fine. No shortage of those. But this one's aged in Caribbean rum barrels for an extra dose of rummy oak, vanilla and baking spices. There's definitely a shortage of those.

The beer's made with actual pumpkin, which keeps things fresh and rich and pumpkin-y, rather than cloyingly sweet and artificial. That's a plus. And the beer's homage to that 1968 Roman Polanski movie makes for a great conversation starter.

The 6.8% ABV helps with that as well.