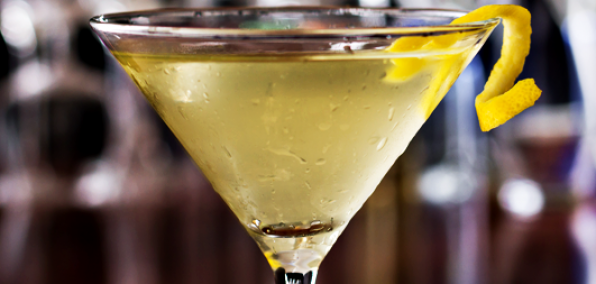 As far as naming cocktails goes, tagging them to places is always a popular choice. You've got your Manhattan, your Singapore Sling, your Alaska...

That last one's a bit more obscure, and it's unlikely it was actually invented in the state for which it's named. But we can trace it back to at least 1930 when it appeared in The Savoy Cocktail Book.

The botanical gin and bittersweet, herbal Chartreuse (this French liqueur is distilled from 130 herbs, plants and flowers) play together nicely here, and the orange bitters really tie the room together. All that makes for a heady predinner aperitif. Although too many of these may have you missing dinner altogether, so... keep that in mind. We'd hate for you to go hungry.

Alaska Cocktail

2 oz dry gin
3/4 oz yellow Chartreuse
1 dash orange bitters

Stir all ingredients in a mixing glass, then strain into a chilled cocktail glass. Garnish with a lemon peel.