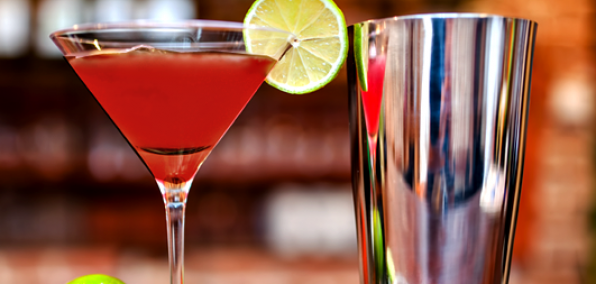 Jack Rose. It's made with applejack and it's kind of rose-colored. So that explains that.

Now, when making one for yourself, you've got two options for the grenadine. 1) There's the neon-red, sickly sweet version that tastes like artificial sweetener and regret. And 2) there's the rich pomegranate version that adds a complex dimension to your drink. That second one is what you want, just in case there was any confusion. You can find it easily enough online and at certain specialty shops, or you can make it yourself (it's basically just pomegranate and sugar). Recipes abound.

That'll put you in good shape for what comes next. Which is making the actual cocktail. That goes thusly.

Jack Rose

2 oz applejack
3/4 oz fresh lime juice
1/2 oz grenadine

Shake all ingredients with ice and strain into a cocktail glass. Garnish with a lime.