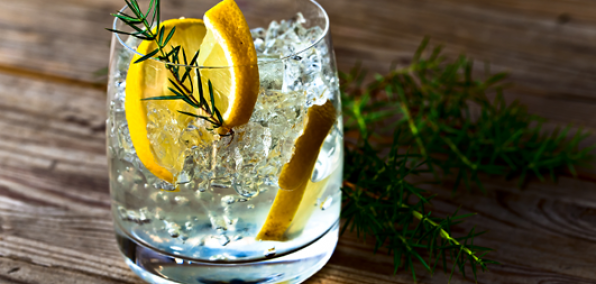 Gin and tonic.

They go great in gin and tonics.

But lately you've had a growing sense that your G&Ts might benefit from some creative freedom involving bilberry and green mango.

You're not wrong.

But where to begin?

Start with Ginventory. It's a new app that's sporting an impressive directory of gins, tonics and botanicals with advice on how to unite them, and it's available now for iOS and Android.

Download this thing and you'll get an extensive, alphabetical list of ingredients. There are hundreds of gins on here. Barrel-aged gin, Irish gin, Tasmanian pepperberry gin... lots of gin.

Spaced between those you'll find different botanicals and tonics that make for interesting cocktails. (Exhibit A: you can apparently add carrots to your drink, and someone makes licorice tonic water.) Click on an ingredient, and this thing will tell you which accoutrements best partner with said ingredient to enhance its flavors and aromatics.

So play around. Do some experimenting. And soon you'll become a formidable walking, talking, stirring-not-shaking human encyclopedia of gin and tonic wisdom. Friends will line up for your British gin with coffee beans and chocolate tonic. People will rush their local liquor stores to find the hopped gin you once whispered about. And you, well... you will just consume more and better gin and tonics.

Which is kind of the point here.