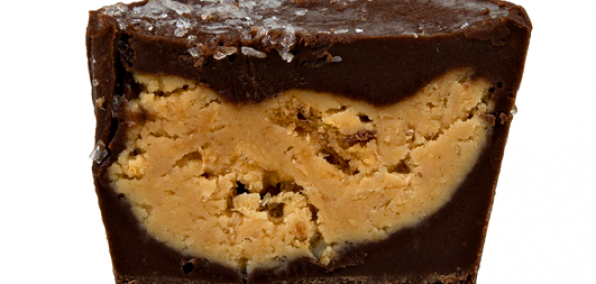 Mark it down.

October 5.

The day you realized that a chocolate peanut butter cup is not, in fact, a perfect food.

Because now they make chocolate peanut butter cups harboring crispy fried pork skin and topped with smoked salt flakes.

It's an important distinction, and it comes courtesy of Black Pig Meat Co., the California-based purveyors of pork-laced nutriments. Score some for yourself online and have them shipped directly to your outstretched arms. Because Halloween's coming up. And someone (you) would enjoy eating these. And—most significant of all—it's a goddamn chocolate peanut butter cup with chicharrones in it.

Good, so we're all on the same page.