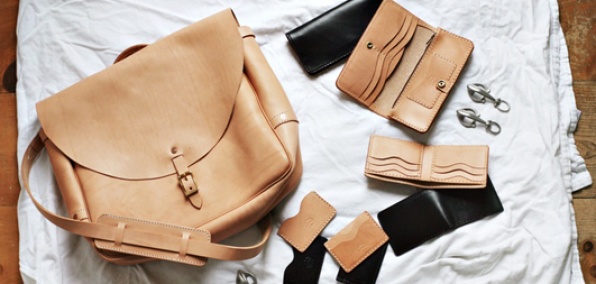 If leather could talk, it'd have some interesting things to say.

Like "I was a cow once. It was weird."

And "But now I'm part of The Albatross Brand, a new collection of Cape Cod–designed belts, wallets and bags that may cause a casual acquaintance to say 'Nice,' now available for preorder on Kickstarter and shipping in November."

We could have written a story about it. But instead, we wrote eight haikus.

I.
Designed in Cape Cod.
Made in some Amish cut shops.
And non-Amish, too.

II.
Vegetable-tanned
North American steer hide.
And all have roamed free.

III.
Two color options:
Leather's natural state or
Black English bridle.

IV.
Four types of wallets.
Card, card sleeve, bifold or long.
No Velcro, thank God.

V.
Look, a postal bag.
A 1940s design.
Grandpa would have dug.

VI.
Solid brass buckle
Their quite rakish belt does have.
We sound like Yoda.

VII.
Anchor hooks on belt.
Steel-made, they open your beers.
Always be prepared.

VIII.
All of their products
Are guaranteed for three generations.
Oops, 10 syllables.
Note:
<a href="http://www.albatrossbrand.com/" target="_blank">The Albatross Brand</a>, now available for preorder on <a href="https://www.kickstarter.com/projects/830872749/albatross-brand-leather-goods" target= "_blank">Kickstarter</a> and shipping in November