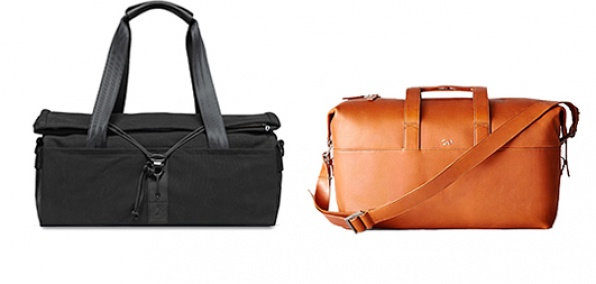 Three truths and a lie. Ready...

1) You have things.
2) Sometimes they must go in other things.
3) Those other things should be attractive.
4) Tom Brady's middle name is "Bulfinch."

The truth is on the side of Wax & Hide. It's a new London-based website full of all the wallets, waxed-canvas duffel bags and Italian-leather weekenders you could ever want on and around your person, and it's online now.

London, sure. But a lot of this stuff is made in America. It's the kind of gear Labor Day road tripping was invented for. Gear like:

—A Portland-made duffel bag constructed of duck waxed canvas and military hardware. You take those lake cabin weekends very, very seriously.

—A felt-and-leather tablet sleeve from Kyrgyzstan. For holding your iPad and saying "My iPad sleeve is from Kyrgyzstan."

—A compartment-filled leather laptop case in a color dubbed "toffee." It was that or "brown."

—A vegetable-tanned-Italian-leather weekender. For when you need to transport clothing better than everyone else.

—Something called a trucker wallet, which is really just a slim leather case attached to a leather key chain.

And is apparently huge on the trucker circuit.